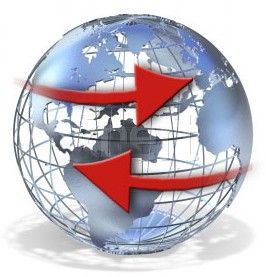 Services
We offer a variety of services related to the fields of moving, storage, distribution, and logistics.
Storage in Transit (SIT)
Storage in transit is a unique service offered by Sol Loeb Moving & Storage on all applicable shipments. SIT is the temporary storage of your household goods, or other items in our warehouse, pending further transportation at a later date.
Storage in transit is a very valuable service for those customers who encounter a discrepancy in the arrival of their goods to their new home vs. their actual move in date. This could result from construction related issues, imperfect closing dates, etc…
Cross Docking Services
We provide cross docking services to small to large businesses and other fulfillment firms as their sub-contractor. In our cross docking operation, we will break down your container and ship your orders out in a 36 hour period. We provide fast turn-around, cost efficient services. If you are a fulfillment firm looking for a "service partner" to contract out your cross docking needs to, we can provide the flexible and fast turnaround that you need.
Transportation
Sol Loeb Moving and Storage is a full service transportation company who offers LTL service, commercial and residential deliveries, dedicated trucks and drivers. All of our straight trucks are equipped with lift gates or ramps, which means we can get in and out of any type of facility. We operate 24 hours a day 7 days a week and can be there when you when you need us.
On site deliveries and set-up
Sol Loeb Moving & Storage provides in home, curb-side and white glove service, which consists of: bringing items into your home, unpacking, assembling, and packing material removal. This ensures that your merchandise will arrive undamaged.
Residential and Commercial relocation/ moving
Our knowledgeable staff and skilled moving experts ensure that you experience a hassle free moving experience.
We want to help you plan your move properly to make your relocation as exciting, rewarding and stress free as possible, you will find us to be knowledgeable and experienced. No two moves are exactly the same, no two families have exactly the same moving needs, and no two clients have exactly the same products, we will provide you with answers, without cost or obligation. There are no moving questions or problems that we haven't solved in our many years of handling relocations.
Project Management
If you are a client in need we offer specialized services that will help you prepare your winning bid. We also help to ensure you meet the ongoing requirements during the project. No project is too big or small.
Military relocation
We understand that being in the military means moving, whether it's temporary duty or a PCS move. Moving to a new duty station requires working closely with the transportation office and a local moving company. We are here to assist you and your family and help with every detail. Be sure to ask about our military discount.
Specialized Delivery
Sol Loeb Moving & Storage offers the industry's best in reference to those deliveries that are exceptions to the rule. From specialized logistical support to on site real time process flow management, we are able to handle and resolve all issues that challenge the "normal" handling, storage, or transport needs encountered in any situation. Our qualified staff and expansive network of cooperative partners are here to be the solution to any extraordinary delivery need.
Warehousing and Distribution
With over 40,000 square foot of modern available space located in the second largest urban center in Georgia and just an hour from Downtown Atlanta, Sol Loeb Moving & Storage is your best option for warehousing in the area. With the presence of a cadre of logistical support options such as receiving, packing, crating, assembly, and delivery, we can handle your storage needs in the most "worry free" manner available.